Rancho Santa Fe Edible Garden
This fabulous Tuscan Estate in Rancho Santa Fe, California has a very large and productive vegetable garden. In addition there are berries, avocados and more than a dozen fruit trees.
Raised beds and gate of this beautiful home.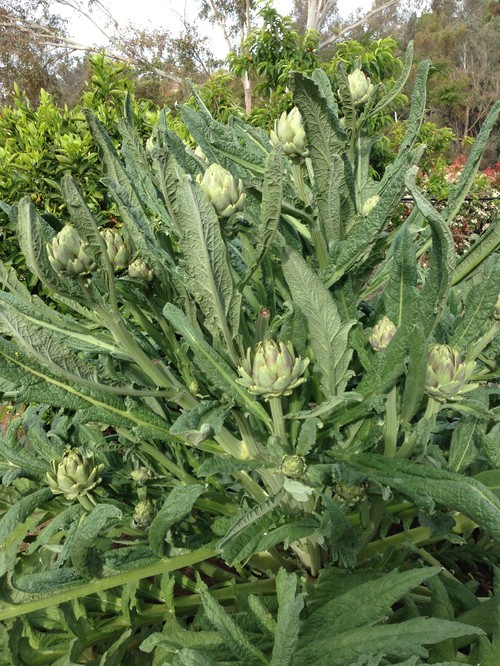 Artichokes ready for harvest.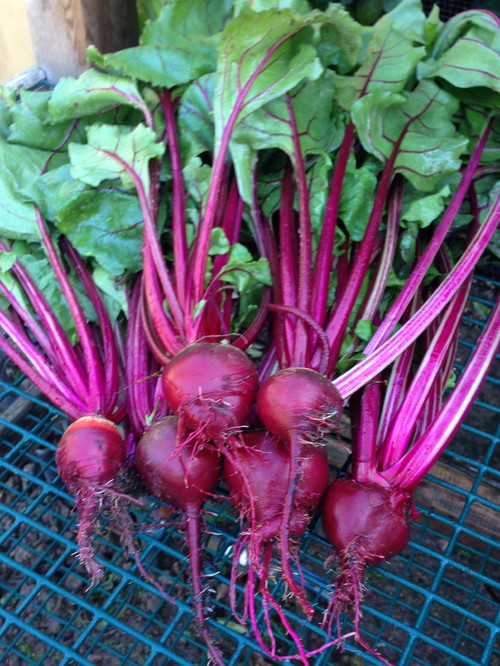 Just harvested beets.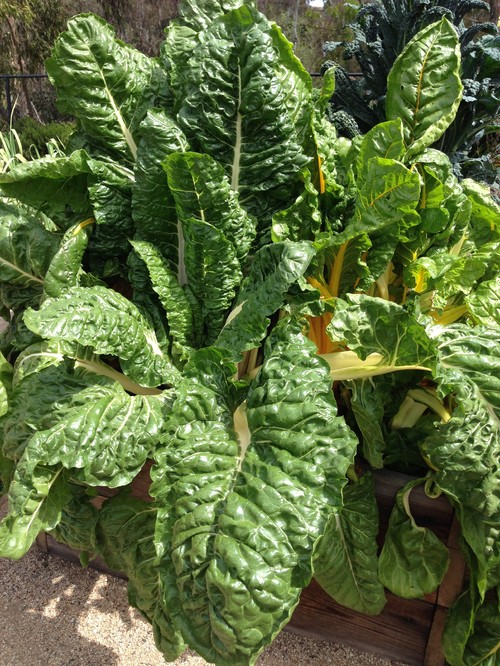 Swiss chard just overflowing the boxes beckons to be put into a nutritional smoothie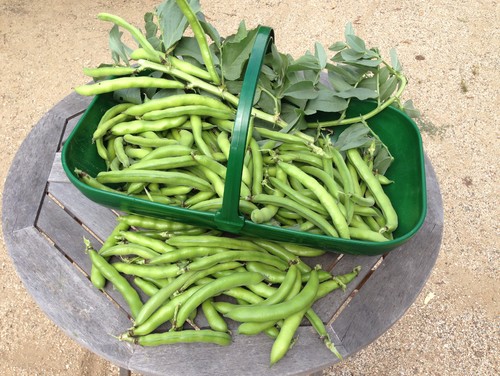 Just harvested fava beans.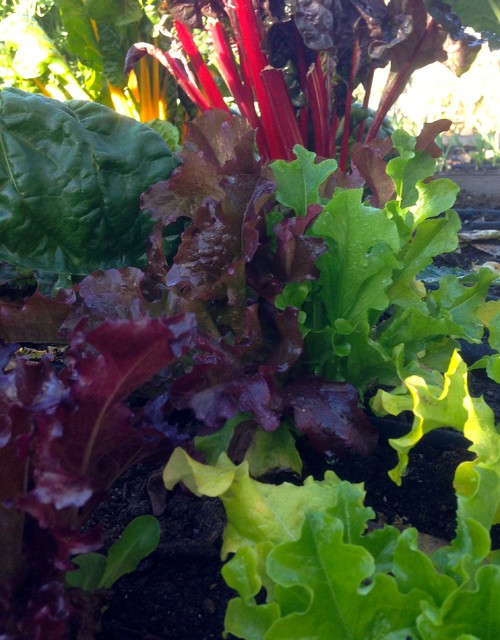 Colorful greens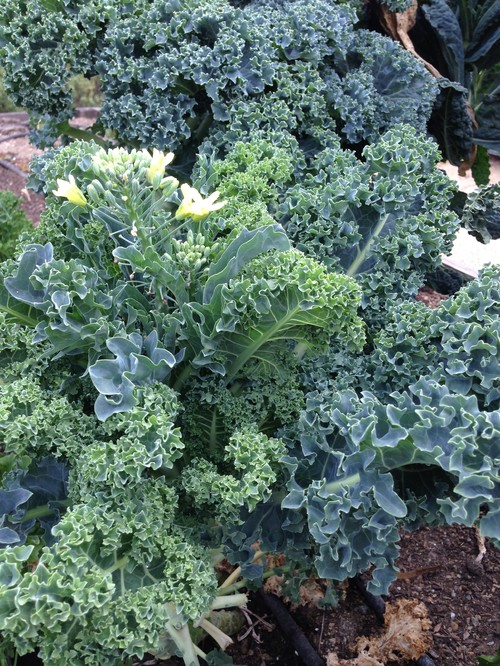 Kale, which has achieved veggie superstardom, supplies whopping amounts of vitamins A, C and K.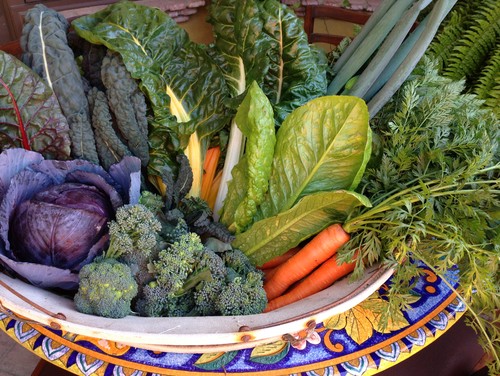 Beautiful bowl of just picked winter vegetables-a cornucopia of colors and nutrition.
Luscious Lemons- Eureka in varying stages of ripeness.
Just planted tomato seedlings in a bed with drip irrigation.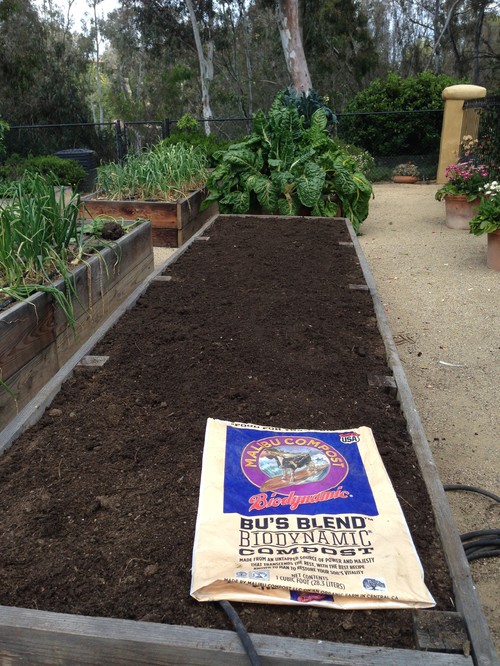 Amended raised beds. I love Bu's blend compost. No salts, no pathogens. Very safe, won't burn.
Heirloom Italian purple beans Trionfo Violetto climbing the bean trellis.
A handful of just picked large leaf Italian Basil. Can't you just taste the pesto?
Basket of Bright Lights Swiss Chard.
Juicy summer freestone peaches just waiting to be picked.
Strawberries in varying stages of ripeness.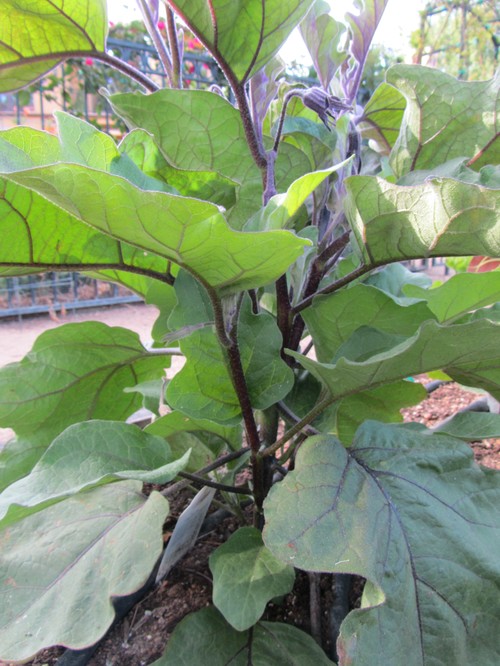 Just planted heirloom Italian zucchini "Costata Romanesco" has a delicious nutty flavor. These medium green zucchini have pale green ribs.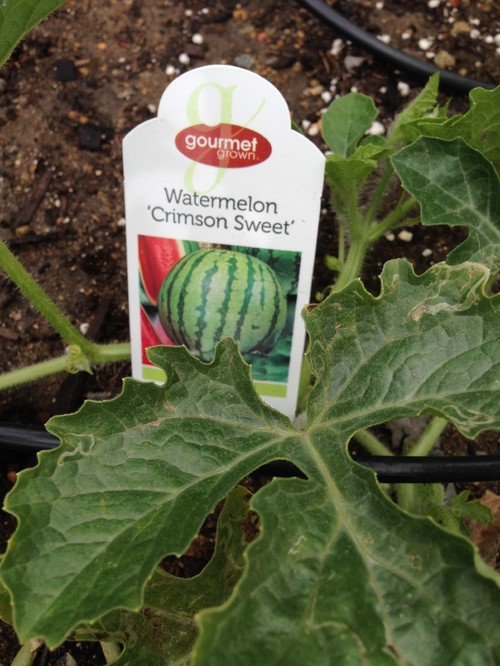 Komatsuna (Japanese mustard spinach)
It is similar to spinach, in that it contains many important nutrients and vitamins, but it does not have the same bitterness as spinach. Komatsuna is commonly eaten raw in salads or stir fried. It is quite heat resistant so I planted it a a summer green.
Picture perfect corn.
A giant pumpkin……..a baby right now, but watch out, give it room.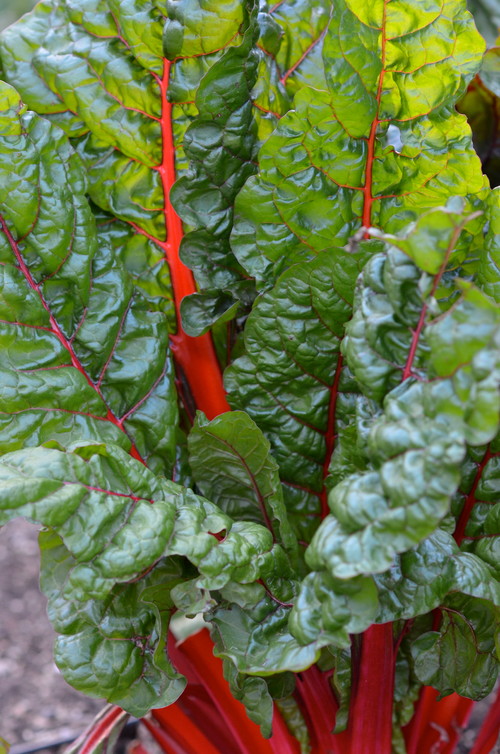 Ruby Chard invites you to pick it and eat it. The color is electric.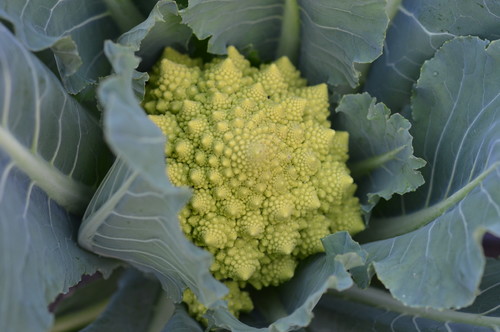 Romanesco Cauliflower. Veronica is a beautiful variety with very symmetrical, lovely lime-green heads topped by tightly beaded, pointed domes. Excellent raw or cooked, it has a milder, sweeter flavor than white Cauliflower. You should start the water boiling before you harvest cauliflower to retain its sweetness.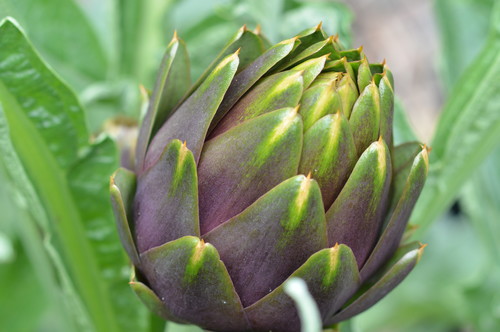 Italian Violetto artichokes have a very distinct artichoke flavor, Their thorns are menacing but worth the battle.